Modisoft Digital Menu Boards let you embrace the future while making a positive impression of your business.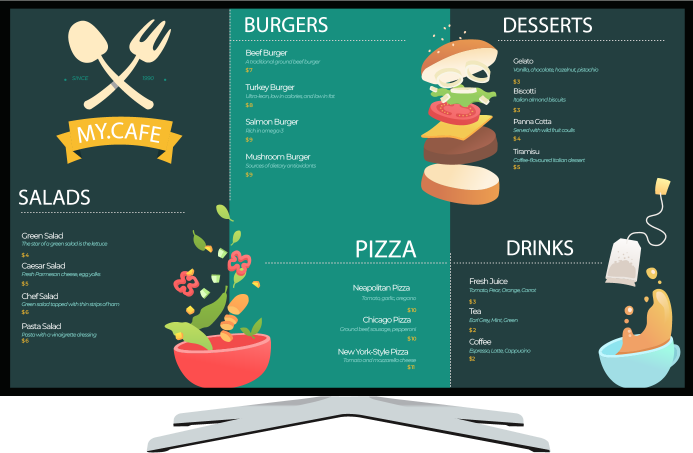 Minimize Expenses and Waste

Eliminate expenses associated with costly hardware, physical menu updates, and custom static boards by switching to Modisoft's digital menu boards

By making the transition, you can reduce waste caused by constantly printing and replacing menus due to changes in items or prices

Use digital signage in-location to showcase limited-time offers, product highlights, and event promotions in your brand voice

Attract new customers with window signage featuring special offers
Modisoft TV with Fire Stick
With Modisoft Digital Menu Boards, you can make a positive impression of your business while embracing the future of your industry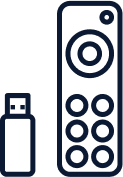 Attach Fire TV stick to Tv
Access your account from any device using the web-based interface and instantly push screen changes as needed.
Create and manage special offers in real-time, boosting sales and customer engagement. Product Info:
Provide customers with comprehensive and accurate product information to improve customer satisfaction and reduce order errors.
Create a cohesive brand voice to match the unique personality and values of your business.
Enhance the design of your menu with high-quality images and dynamic animation to create an enticing experience for customers
Bring your menu to life with stunning visuals and dynamic content.
Contact our customer support
Discover the Modisoft products that best suit your company or chat with our colleagues about any other topic