Synchronize stores and track sales with an effortless Point of Sale system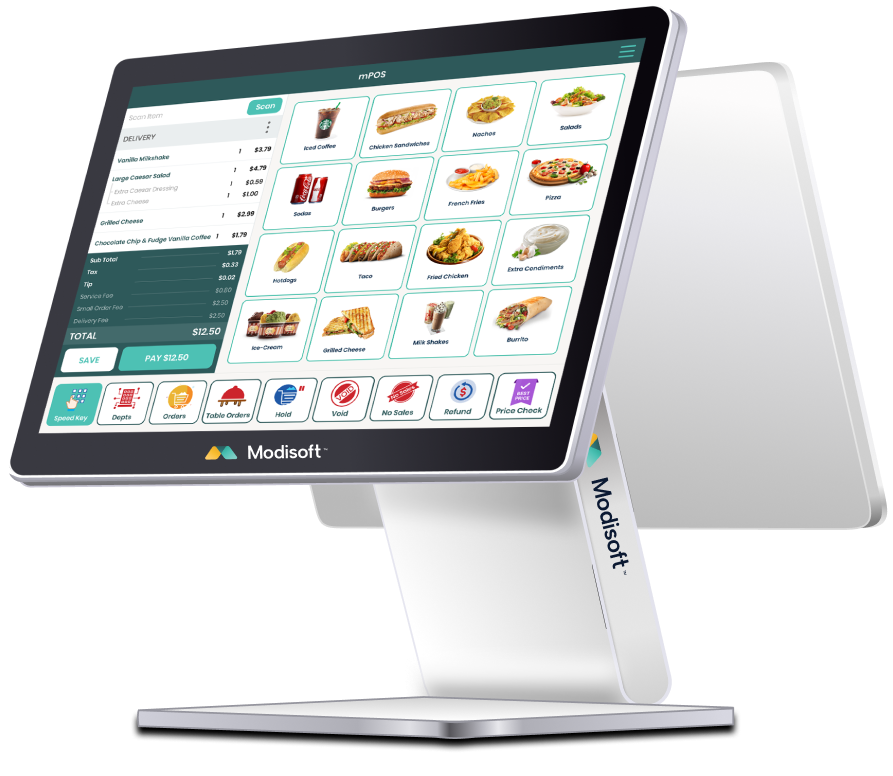 Choose your package of POS hardware to fit your store needs
Access weight scale integration that simplifies the process for product sales
Organize and manage tables for orders
Customize the display to match your table layout with an intuitive interface that simplifies the process. Employees can easily see what each table needs for orders, with the ability to update any information directly to the kitchen.
Include a customer display for customers to easily track their purchases
Create custom menus that match your branding and offerings
Make payments easy with a variety of available options

Easily track full transaction receipts from your credit/debit terminal from any connected device.
Allow direct payments by scanning a QR code using a smartphone for straightforward transactions.
Offer payment options through email for convenient purchases from anywhere.
Accept Android pay to for secure and fast transactions.
Make purchases easy with direct payment options through Apple Pay.
Track and manage orders with options for Delivery, Pick up, Drive thru, Curbside, Pump side, and more to ensure your business is on track. With real-time transactions, you can check on trending purchases and receive updated insights from all your locations.
Increase customer loyalty through rewards and deals that are showcased directly on the POS system
Manage orders through the Cartzie App or on the POS System
Create customized receipts
Setup a customized receipt and easily make adjustments as items change. With the ability to directly edit, you can match updated branding or company information.
Experience immediate design feedback with a real-time view of sample receipts. Change receipts with the ability to create multiple options to suit different needs.
Review receipts, reprint past options, or deliver receipt logs to bookkeeping. Receipt logs are easily viewed and accessible at anytime for business records.